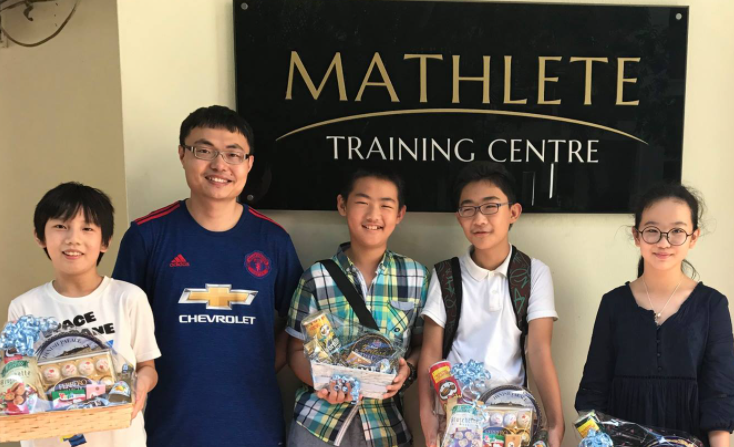 When it comes to math education, it is vital for parents to make a critical decision – Which training centre can best provide for my child's mathematical/academic needs?
It is transpicuous that mathematics holds immense significance in the real-world setting. All our choices and actions are largely governed by the laws of mathematics, be it our usual transactions, travelling around the city, and of course our job as professionals. Mathematics essentially holds the core to humans logic and thinking. It allows us to better quantify and makes sense of the real world. Upon seeing how mathematics is widely used and applied in the real world, students would also be more driven to pick up mathematical skills and knowledge to maximise their personal growth.
As such, we have the duty to impart upon our children, number and their applications, right from a tender age, when their brains are the most active and still developing. As critical brain development occurs before the age of 5, it would be favourable for their growth when they are exposed to mathematics early on in life. Love for mathematics could also be inculcated at a young age, especially with the right mindset and the right environment.
Critical thinking skills are also a crucial by-product of learning mathematics. It is also one of the many reasons why mathematics are emphasized in the current day and age for younger children. Critical thinking allows children to analyse and establish the truth. It enables them to make sense of the information they received and process them in a logical fashion. As children are naturally curious minds, the innate curiosity would also be amplified when they analyse information from their mind's eye using critical thinking skills. It fuels their imagination and encourages them to delve deeper into their interests.
Should you still be looking for a Mathematics Education Centre, look no further as Mathlete Training Centre will be definitely able to deliver beyond your expectations and serve your child's educational needs. Mathlete Training Centre has emerged as a leading tuition centre in Singapore with sheer determination to empower students with the best knowledge of mathematics. As a Singapore Math Olympiad training powerhouse, Mathlete Training Centre does not just promote excellence but also strive to build a passion within students for mathematics. At Mathlete Training Centre, we have also developed a curriculum that follows the pedagogy prescribed by the Ministry of Education (MOE) Singapore.
Here are some aspects which set us apart from many other Math Training Centres around Singapore.
Impressive and proven results: Despite only being established seven years ago, Mathlete Training Centre has built and maintained a track record of success over the years. Students who learnt mathematics with them have found it much easier to tackle and ace their primary and secondary school tests/examinations. Students at Mathlete Training Centre have also been performing exceptionally and consistently well in mathematics competitions from the specialised training provided
Experienced teachers: Mathlete Training Centre's impressive record are a result of the hard work, patience and effort that teachers pour into their students learning. On top of being adaptable and patient, the teaching team in Mathlete Training Centre are highly experienced and highly qualified to teach MOE-issued mathematics syllabus. They also make sure that every child's academic needs are met efficiently. The teaching team also consists of teachers who are professional Olympiad trainers, former Math Olympiad medallists, and certified educators from renowned institutions with many years of teaching experience. Here at Mathlete Training Centre, you can definitely be assured that your child is in good hands.
Fun-filled pedagogy: Mathematics has been notorious for being a daunting subject filled with cold hard numbers and equations. One of the biggest plus points of Mathlete Training Centre is their proven method of making such mathematical concepts interesting and fun. The teaching team at Mathlete Training Centre is engaging and great communicators, employing a multitude of teaching methods and shifting the focus to a collaborative problem-solving approach. This transforms mathematics into an enjoyable subject and something for your child to look forward to.
Frequent and timely feedback: Mathlete Training Centre strongly believes that parents play a vital role and should always be kept in the loop regarding their child's progress. Teachers here discuss parental concerns and provide honest feedback on students performances from time to time. The primary goal is to ensure that the students are on track to holistic learning, closing the learning loop.